Give Your Home's Windows A Revamp
As a large volume door and window supply house, Jersey Architectural offers impressive options at unbeatable prices for residential window replacement projects. Whether you're a do-it-yourself homeowners or a contractor, we supply brand-name, high performance windows tailored to meet the needs of each individual home. Don't spring for the overpriced products from big box stores – give Jersey a call and get professional advice about windows that work for your home and your budget.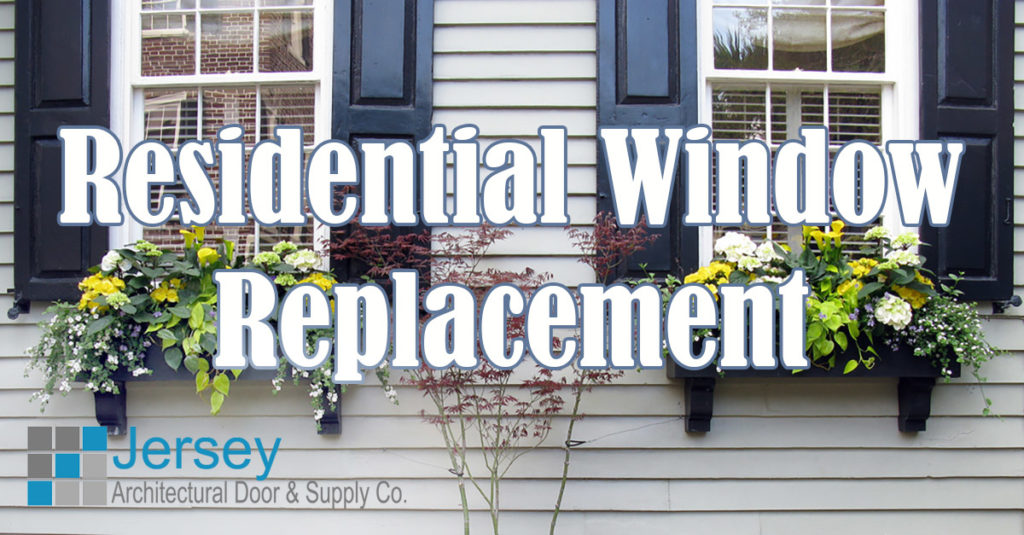 Jersey has made a name for itself in the South Jersey builder community as an unbeatable supplier of quality window products. Whether hurricane-rated, energy-performance, extra security or architectural, Jersey stocks windows of many sizes and types, with glass thickness, pane count and frame material options to choose from.
Not Just A Supplier, But An Installer, Too
If you need an experienced, professional window replacement installation team for your project, look no further than Jersey Architectural. We use factory-trained, union-certified window replacement specialists for all of our installs. You won't find more qualified replacement residential window installers in the tri-state area. One quick call to our Atlantic City headquarters is all it takes to get your replacement window install started. We offer free quotes, and are happy to walk our clients through the process of choosing upgraded windows.
We Give Our Customers Window Replacement Options From Nationally Renown Brands
Jersey regularly stocks residential window replacement products from top manufacturers like Anderson™, Arcadia™, Ideal Window™ and SilverLine™.
For jobs not requiring install services, we ship replacement residential windows directly to your doorstep with our one, five or 10-day QuickShip™ delivery program. Free ground shipping is also available for our customers' convenience.
From Gliding To Casement, Single-Hung to Double-Hung, Jersey Has The Window For You
Here at Jersey, we stock various types of insert windows – windows designed to fit inside the existing window opening of your home, keeping the interior and exterior trim intact. Installing insert windows is simple and much less disruptive than other methods of window replacement. We also stock window types like:
Awning – Windows with hinges at the top and sashes that swing outward from the bottom.
Bay and Bow – Windows that project outward from the home, providing additional interior space and more light.
Casement – Windows with hinges on either side, with sashes that open horizontally opposite the hinge.
Single-Hung & Double-Hung – Windows with upper and/or lower sashes within a single frame that slide vertically past each other.
Gliding – Windows with separate sashes in a single frame that slide horizontally past one another.
Picture – Windows that are usually stationary, rectangular and non-opening allowing plenty of light into the room
Want More Information About Jersey Architectural's Residential Window Replacement Products?
Give Us A Call Today At