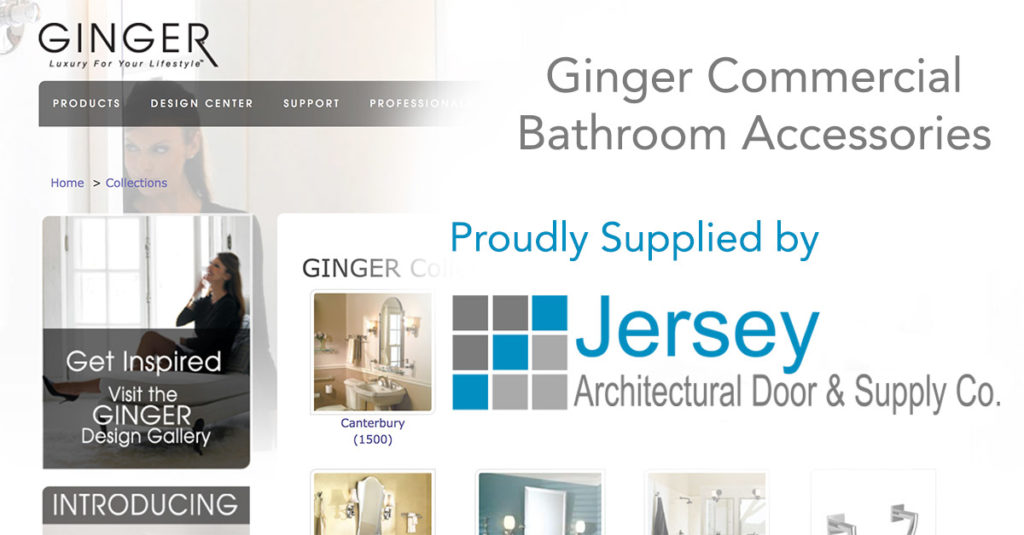 Commercial Building Owners & Managers Will Find A One-Stop-Shop For Bathroom Fixtures and Accessories at Ginger
From a modest beginning in the mid-1980s, the bathroom accessories manufacturer Ginger has risen to national prominence as a producer of high-quality commercial bathroom products for nearly any application. Within its far-reaching product catalog, builders and building managers have access to every single bathroom item needed to outfit a commercial building's bathroom. From towel bars to toilet paper holders, shower rods to mirrors, cabinet hardware to shower grab bars, Ginger has commercial bathroom accessories to fit any style and any construction budget. Ginger's online catalog is searchable by category, collection and style, ensuring prospective customers that they'll find the perfect accessories to match their bathroom's established style, and to add beauty to any building's bathing space. https://www.gingerco.com/
Founded by father-son team Alan and Marc Bickler in 1983 as a solid-forged brass bathroom accessories company, Ginger expanded over the years to include lighting and mirror products in its catalog. In 2000, global home improvement and new home construction products manufacturer Masco http://masco.com/ acquired the company, officially merging it with BrassTech Inc. in 2004. Today, Ginger products can be found in office buildings, airports, resorts and hotels around the world, carrying on its legacy of solid product lines driven by innovative accessory designs.
Ginger's Extensive Product Catalog Includes:
Award-winning Ginger Bathroom Accessories, Shipped Right To Your Door By Jersey Architectural Door & Supply Co.
Ginger commercial bathroom accessories have received several awards for their industry leading designs, function and aesthetics, including Gold and Platinum awards from the Design Journal-sponsored Awards For Design Excellence (ADEX), and an Innovative Accessory Product Of The Year Award from the Decorative Plumbing and Hardware Association (DPHA).
Here at Jersey Architectural Door & Supply Co., we are proud to offer top commercial bathroom accessory brands like Ginger, and our factory trained technicians are here to answer any questions from customers about which Ginger bathroom accessories suit their commercial project best. And with our industry competitive prices and fast shipping timetables, it's no wonder why Jersey Architectural has become South Jersey's premier construction materials supplier. So give our Atlantic City headquarters a call and get free construction consulting from our friendly and knowledgeable technicians.
Come Visit Our Atlantic City Showroom Today To See Ginger Products In Action.