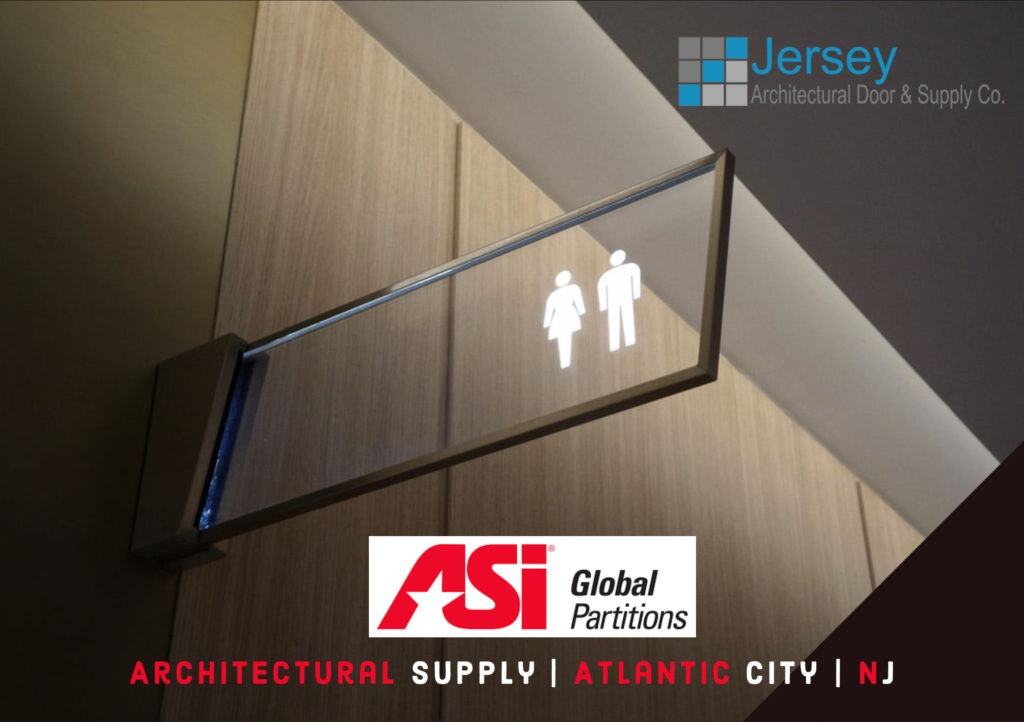 The Global Leader In Toilet Partitions, With Designs For Any Building's Bathroom
Global Partitions has partnered with American Specialties, Inc. (ASI) in building toilet partitions that lead the industry in terms of quality, durability and complete customization potential. From powder-coated to stainless steel, solid plastic to plastic laminates, Global Partitions toilet partitions are the go-to, top-of-the-line bathroom partitions in more than 50 countries around the world. Their well renown partitions can be found in office buildings, retail stores, and education and healthcare facilities, as well as airports, stadiums, cultural centers, hotels, restaurants and government buildings across the globe.
Here at Jersey Architectural Door & Supply Co., we offer a wide array of Global Partitions products that can be customized to suit any of our clients' building projects. From creative color finishes to several different hinge options, our team of door technicians are here to help builders navigate Global Partitions impressive catalog of products that are "LEED Friendly, Designer Friendly, ADA Friendly and Customer Friendly" to get the perfect blend of privacy, durability and elegance.
A Well-Designed Bathroom Can Make All The Difference
ASI Group is a global innovator in the washroom accessories, toilet partitions, lockers and storage devices and visual display products industries. They know what it takes to build functional, well-crafted products designed to maximize user comfort and privacy. Every bathroom space is different – in terms of size, layout, fixtures and building type – so that's why Global Partitions offers the widest selection of toilet partitions in the industry – models that can be custom-fitted for the requirements of any individual project.
Global Partitions' Extensive Product Catalog Of Toilet Partitions Includes:
Want To Know More About Toilet Partitions Built By Global Partitions And Offered By Jersey Architectural?
Give Our Friendly Door Techs A Call Today At: