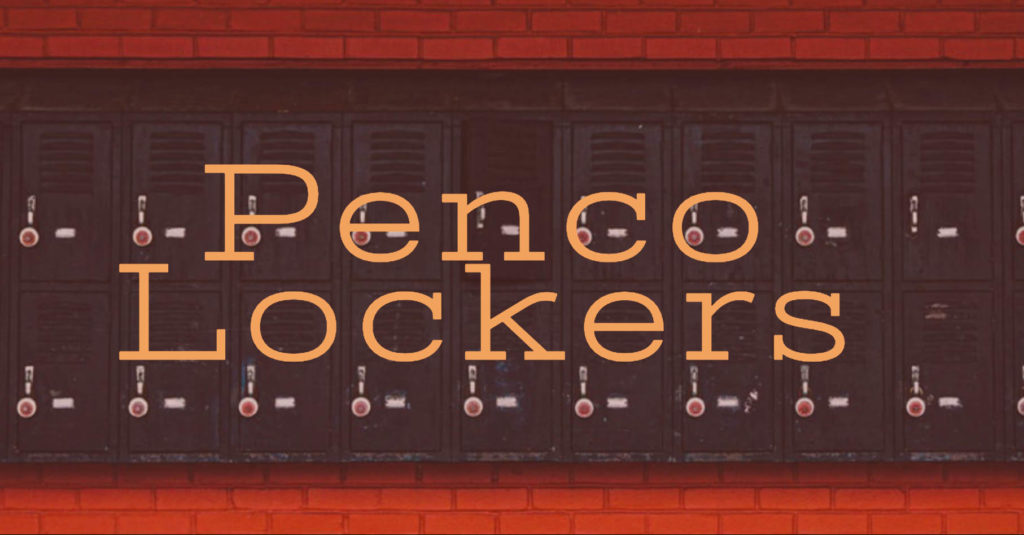 With Product Lines Like Guardian™, Vanguard™, Invincible™ And Patriot™, Penco Lockers Are Much More Than Just A Name
What's the one brand of metal lockers that can be found everywhere from educational facilities to fitness centers, healthcare centers to industrial warehouses across the U.S.? To many builders, the answer is a no-brainer: Penco Lockers. Their handsome powder-coated, baked enamel finishes have adorned the halls of schools, gyms, workshops and stadiums for many decades, bringing building managers highly organized, easy-to-use storage systems that improve the usability of any commercial or institutional building. Penco engineers its products to stand up to the daily wear and tear of high traffic areas, with a standard of quality and dependability relied on by everyone from firefighters to police officers to sports teams.
Penco builds its world-renown lockers in a variety of customizable sizes, with a choice of tiers ranging from 1 up to 9, and even more on some models. Their product lines differ depending on use, the ability to include features like rubber dampeners for quieter operation, ventilation slots in the top and bottom door flanges, compatibility with built-in locks and/or padlocks, solid or diamond-shaped patterned for ventilation, variable heights, depths, widths, steel gauge thicknesses, and handle designs, among many more. With so many custom options, Penco Lockers can build the perfect storage solution for your project that's the color, shape, size and function you want.
Penco Lockers: A History Of Quality Craftsmanship
Penco began way back in 1869 when L. Lewis Sagendorph aspired to produce the finest metal products in America, founding his own business called the Penn Metal Corporation of Pennsylvania making steel culvert pipe. From there, the company's product lines expanded to offer lockers, shelving, pallet racks, garment dispensers and more.
In the 1950s, its name was shortened to Penco Products, with manufacturing and office space expanding to a modern facility near Valley Forge, PA, and then finally to a 375,624 square foot manufacturing facility in Hamilton, North Carolina. Penco's headquarters is now located in Greenville, NC.
Penco's Impressive Catalog Of Metal Lockers Includes:
Penco Lockers, Shipped Direct To Your Door By Jersey Architectural
Here at Jersey Architectural Door & Supply Co., we strive to offer our customers the best in architectural building hardware. That's why we stock top brands like Penco, which build completely customizable steel lockers for every imaginable application. Browse the manufacturer's online locker catalog, and get your questions answered fast with a call to our knowledgeable tech staff here at Jersey Architectural.
Want To Know More About Penco's Extensive Catalog Of Lockers, Available From Jersey?
Give Our Friendly Techs A Call Today At: