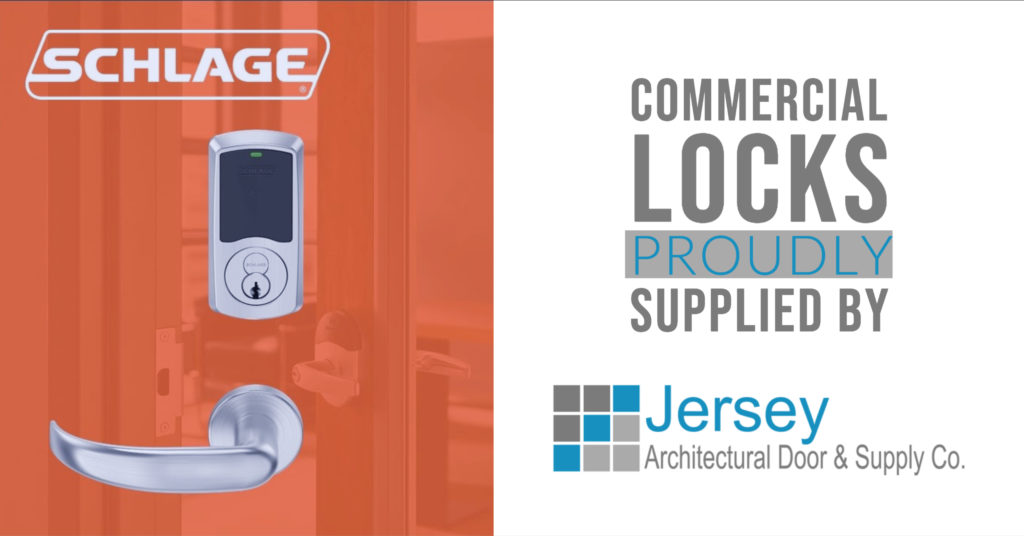 Schlage Commercial Locks: The Perfect Marriage Of Durability, Security And Craftsmanship
As one of the U.S.'s most popular and well-renown commercial lock hardware manufacturers, Schlage has been building top-of-the-line security products for a century now. Its famous locks can be found in schools, hospitals, recreation centers, government facilities, hotels, storefronts and so many other places where safety and security are paramount concerns. The Colorado-based manufacturer was recently acquired by Dublin-based global security product giant Allegion. Nowadays, after expanding its product catalog to incorporate the technological innovations of its worldwide lock builder parent company, Schlage creates everything from durable mechanical locks to turnkey electronic access controls solutions, keycard systems to power supplies – even biometrics.
In the commercial lock industry, Schlage offers uncompromising protection and peace-of-mind during trying times when property and personal security are at stake. And their product catalog doesn't just stop at locks – the manufacturer offers power supplies, card readers, key systems and plenty of accessories to customize your building's access systems. From century-old hardware designs to the most cutting-edge tech, choosing Schlage commercial lock hardware is a no-brainer for commercial building owners and managers who demand the best name in the lock business.
The Best Commercial Lock Hardware On The Market, Shipped Direct By Jersey
The most fundamental security system in any building is the locks on its doors. So when it comes time to outfit a building with the top performing commercial lock hardware on the market, we here at Jersey Architectural Door & Supply Co. always tell our customers to check out Schlage's Product Catalog first. Their quality of materials and level of craftsmanship is unbeatable, with customizable access systems which utilize the most advanced electronic lock technologies on the market. Drawing on 100 years of lock building experience, and with the backing of a powerful security products company like Allegion, it's easy to see why the Schlage name, as well as its locks, has withstood the test of time.
Here at Jersey Architectural, we know that sometimes the delivery of building security hardware simply can't wait. That's why we offer unbeatable unbeatable door-to-door shipping timetables – to rapidly assist building owners in situations where their security hardware has failed or become damaged by the elements, vandalism, burglary or wear. Don't leave your building vulnerable to unwanted visitors; let our team of door and lock techs guide you through every step of selecting the perfect Schlage locks to suit your applications, all the while working within the constraints of your project budget.
Jersey Architectural Is Proud To Offer Our Customers The Complete Line Of Schlage Commercial Lock Hardware, Including:
Have Other Questions About Our Offering Of Schlage Commercial Lock Hardware?
Give Our Friendly, Helpful Techs A Call Today At: